What is PHPNW?
PHPNW is a community of web developers, web designers and anyone else interested in PHP, from the North West.
PHPNW is proud to announce our fourth annual conference PHPNW12 to be held on 6th & 7th October 2012 at the Ramada Hotel, Piccadilly Gardens. For full details please see conference site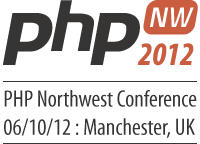 Want to get involved?
If you'd like to chat, find out about events, or just contribute when someone asks for help, then please join the PHPNW Google Group email list
Subscribe to PHPNW